Hawthorne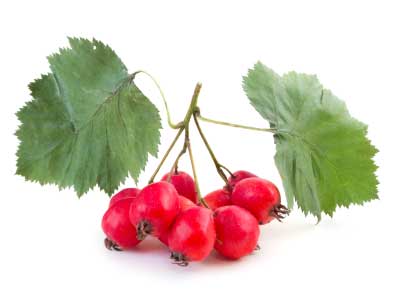 Hawthorne berries are high in antioxidant content. With their distinctive reddish-purple color, they contain a unique mixture of pigment chemicals called flavonoids.
Flavonoids are antioxidants which have the ability to scavenge free radicals in the body, reducing the effects of cellular oxidation and the negative effects of inflammation. The flavonoid component of the berry also aids in lowering overall levels of cholesterol in the bloodstream and strengthening the structural components of collagen in the walls of our arteries and blood vessels. If the collagen is stronger, our vessels are less likely to develop any buildup of plaque.
Unless you grow a hawthorne bush in your backyard, finding fresh hawthorne berries can be quite challenging. That said, some communities support the growth of wild hawthorne, so check with your local farmers markets and natural food co-ops. The plant is also known as "haw." While Hawthorn comes in many different forms, the most common forms are freeze-dried berries, concentrated syrup extracts, tinctures and capsules.
Only take this supplement in the recommended dosages, as very high doses can be toxic. Potential side effects are rare but may include lowered blood pressure, sweating, nausea and fatigue. Bigger doses may cause a red rash and sudden and dangerous drops in the blood pressure. Common dosages are usually completely safe. Studies have shown that 160 mg to 190 mg of berry extract are safe for heart patients. As with any supplement, always consult with a doctor before taking hawthorne, especially if you are currently taking any other form of related to heart conditions, as this herb may interfere with medications.
More on this topic is coming soon.